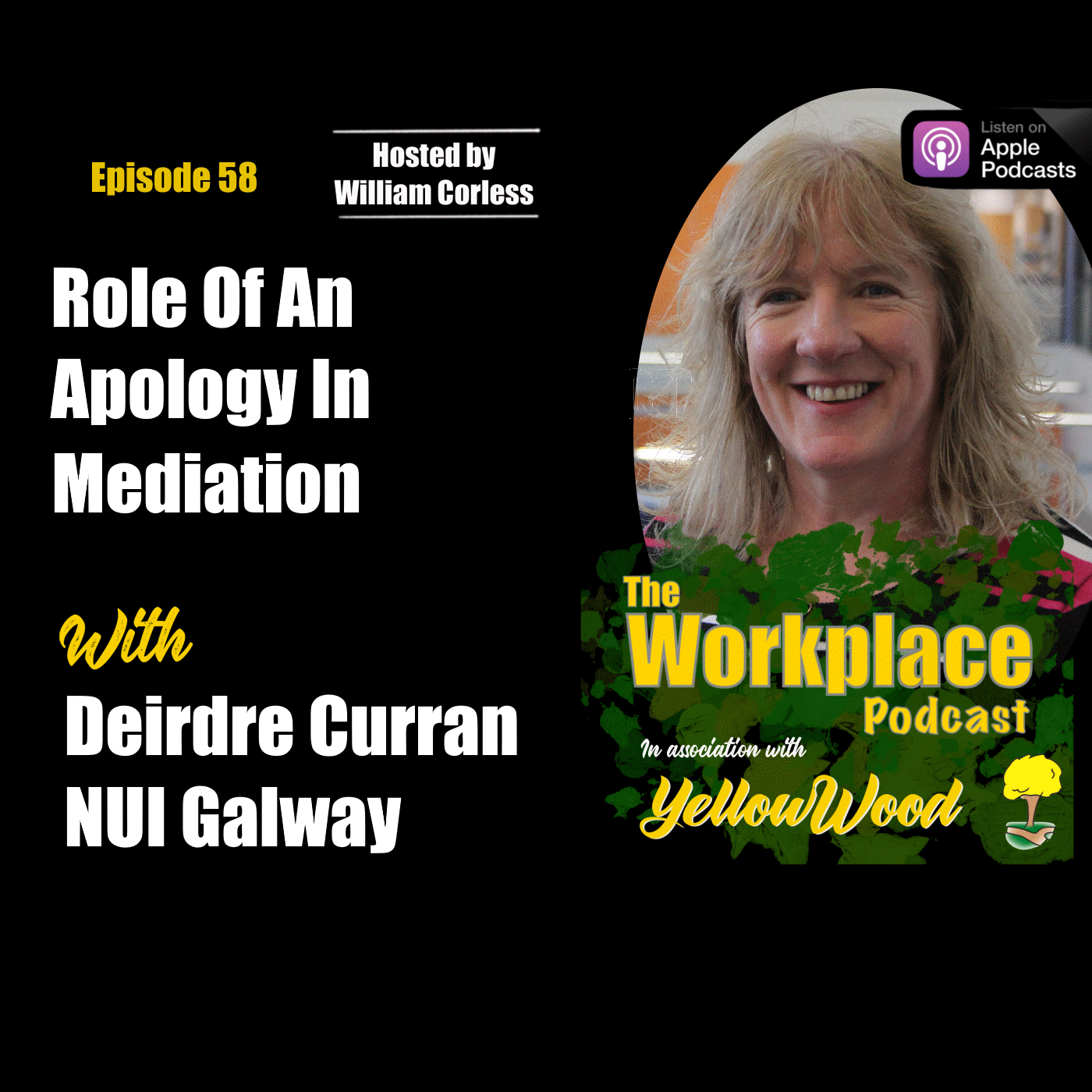 A lecturer in the management discipline for over 20 years, Dr. Deirdre Curran joins host William Corless in this episode to discuss the role of an apology in mediation. Together with her colleague Alec Coakley, Deirdre has recently published on this topic with the Journal of Mediation & Applied Conflict Analysis.
Deirdre is actively involved in researching the lived experience of hospitality workers in Ireland with a view to highlighting issues and promoting positive change. She also maintains a scholarly interest in workplace mediation as a dispute resolution process. She leads a national level workplace mediation research group, housed within the Kennedy Institute of Conflict Intervention at Maynooth University. She also represents the College of Business, Public Policy and Law as a steering committee member of the University of Sanctuary initiative, aimed at making NUIG a welcoming place for refugees, asylum seekers and members of the Travelling Community. 
Listeners will gain valuable insights from this episode as Deirdre and William delve deeper into this topic, asking what it truly means to apologise and discussing the crucial role this plays in mediation.
You can read Deirdre's paper here: https://mural.maynoothuniversity.ie/15192/